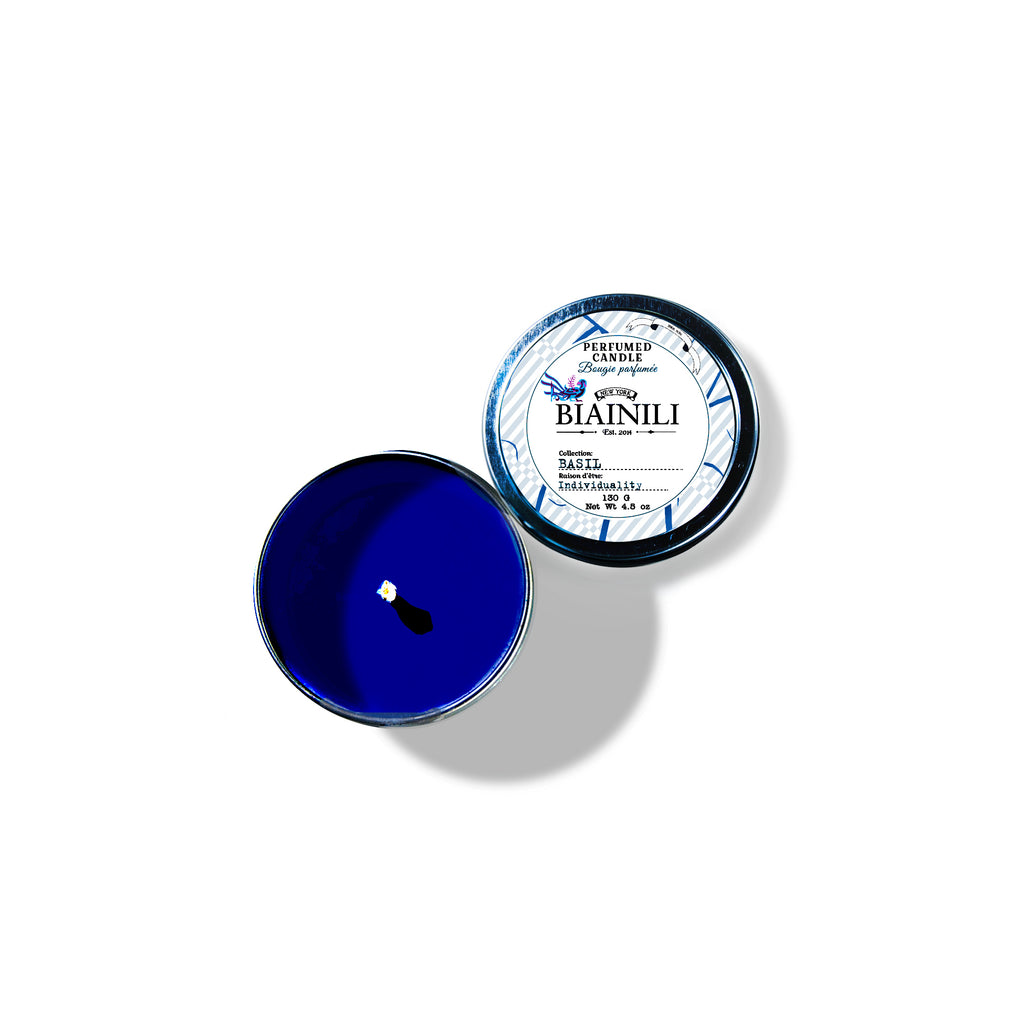 PURPLE BASIL CANDLE
$ 45.00
Indulge your senses and transform your space with our beautifully scented candle. Immerse yourself in its fresh, spicy, citrusy, powdery, aromatic, herbal, and woody symphony while enjoying the artistic masterpiece that adorns it.
FRAGRANCE TYPE
NOTES
INGREDIENTS
DESIGN
Fresh, spicy, citrus, powdery, aromatic, herbal, woody.
Sweet and spicy Purple Basil, zesty Grapefruit, Mandarin & Lime, powdery Lilly, woodsy Patchouli, aromatic Frankincense
Coconut wax, essential oils mix, fragrance.
The unique design of this candle is made of pattern, created by celebrated Parisian silk designer Astrid Sarkissian.